Mikä on VoipTel Italia?
VoipTel Italia on puhelinoperaattori, joka on tarjonnut pilvi- ja internet-puhelinpalveluita kilpailukykyiseen hintaan pienille, keskisuurille ja suurille yrityksille jo yli 10 vuoden ajan.
VoipTel Italia on osa Sveitsin Luganossa sijaitsevaa VoipTel International -konsernia, joka toimii televiestinnän alalla.
Italialaiset yritykset, jotka haluavat valita VoipTelin, hyötyvät siitä, että VoipTel kiinnittää huomiota asiakkaidensa tuen laatuun.
VoipTelin vahvuuksia ovat alhaiset hinnat, laatu, and tuki.
Alhaiset hinnat: VoipTelin hinnat ovat aina alhaisemmat kuin muissa televiestintäpalveluissa ja alhaisemmat kuin Skypessä. Hintamme ovat aina samat 24/7, jotta voimme tarjota parasta asiakkaillemme.
Laatu: Kiitos hyvien suhteiden moniin kansainvälisiin operaattoreihin, VoipTel pystyy tarjoamaan korkealaatuiset puhelinlinjat verrattuna perinteisiin puhelinlinjoihin.
Tuki: VoipTel Italialla on erittäin hyvät suhteet tärkeimpiin markkinatoimijoihin (sähköasentajiin ja IT-integraattoreihin). Tämän ansiosta VoipTel voi taata erinomaisen asiakaspalvelun.
Miten voit käyttää sitä?
LiveAgent ja VoipTel Italia ovat nyt yhteistyökumppaneita, mikä teki VoipTel Italian VoIP-integraatiosta helpompaa kuin koskaan. LiveAgent ei veloita lisämaksuja VoipTel Italia VoIP-numeron yhdistämisestä puhelinkeskukseesi.
Jos olet kiinnostunut yhdistämään VoipTel Italian LiveAgent-puhelinkeskukseen, kirjaudu LiveAgent-tilillesi ja seuraa ohjeita.
1. Kirjaudu sisään LiveAgent-tilillesi
2. Siirry kohtaan Numerot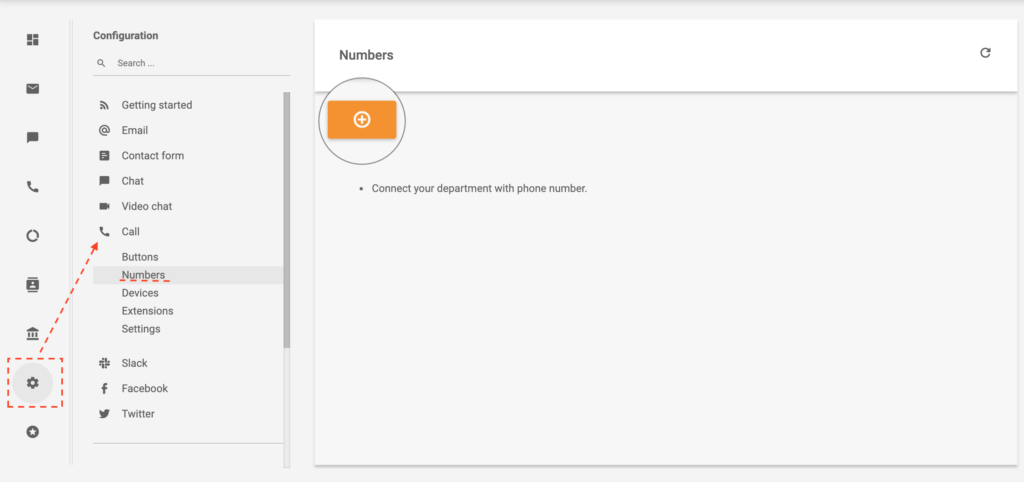 3. Etsi VoipTel ITalia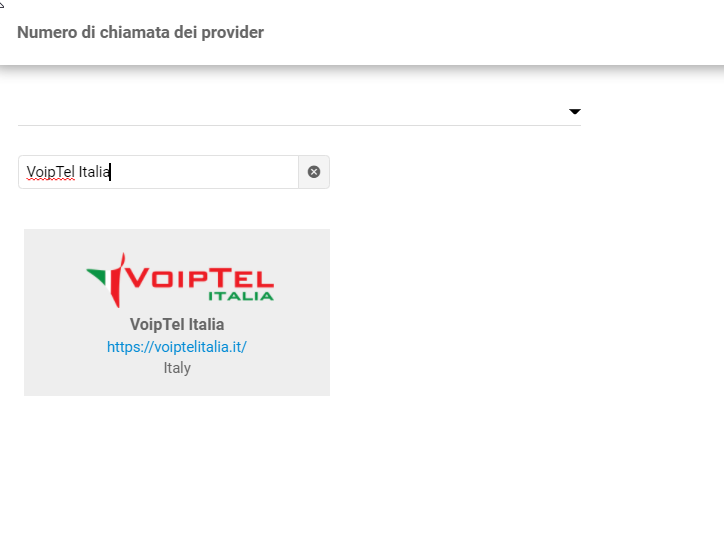 4. Klikkaa lisää
5. Syötä vaaditut tiedot

VoipTel Italian integroinnin kustannukset:
VoipTel Italia ja LiveAgent ovat kumppaneita. Jos sinulla on LiveAgent-tilaus, integrointi on maksuton. VoipTel Italia kuitenkin veloittaa palveluistaan, koska yritys toimii erillään.
VoipTel Italian edut
Kustannustehokas
Parantunut asiakaskokemus
pääsy kaikkialla Italiassa
korkea luotettavuus
Jos haluat lisätietoja siitä, miten puhelinkeskusohjelmistot toimivat, katso alla oleva video.
Don't have LiveAgent yet?
No problem! LiveAgent offers a 14-day free trial where you can test the free VoipTel Italia integration!
Try it right now
FAQ